Home Learning
This page provides various resources and websites to help support children's learning at home. Some companies and individuals have offered temporary free membership in light of recent events. Links have been added for each subject that will be useful when learning from home.
Please click here for our remote learning policy.
Parents Information: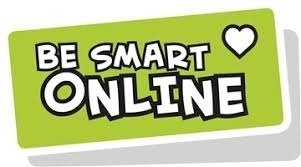 Whilst you are learning at home, you will be spending increasing amounts of time on the internet, so it is important that you remember to stay safe online. Remember to STOP, BLOCK & TELL an adult if you see or hear something online that worries you. Below are some useful links for parents on keeping children safe online
Childnet Thinkuknow National Online Safety
NSPCC NetAware Leeds Domestic Violence Service
Keeping Your Child Safe Online Links
Leeds City Council have published where to get help with emergency food provision.
We have added a timetable for EYFS, KS1 and KS2. This is only a suggested timetable, please feel free to use your own timetable if you have already created one. This timetable follows the general structure of the school day. Please feel free to use it or adapt it to suit your circumstances.
EYFS Suggested Timetable
9:00: PE with Joe Wicks
9.30: Phonics using Phonics Play and Twinkl
10:00: Writing task.
10.30: break and snack
11:00: Maths
11.30: Reading and learning tricky words
12:00: Lunch
1:00: Activity added on Tapestry
2:00: Physical activity/ play with your toys
3:00 Read a story together
KS1 Suggested Timetable
9:00: PE with Joe Wicks
9:30: Phonics using Phonics Play
10:00: Writing (useful websites below)
10:30: Break and Snack
11:00: Maths (Useful websites below)
12:00: Lunch
1:00: Reading
1:30 One other curriculum area (Alternate choosing from the wide range of resources below)
2:30: Break/Mindfulness/Yoga
2:30 One other curriculum area (Alternate choosing from the wide range of resources below)
KS2 Suggested Timetable
9:00: PE with Joe Wicks
9:30: Spelling (twice per week) (Useful websites below)
9:30 or 10:00: Writing (useful websites below)
10:30: Break and Snack
11:00: Maths (Useful websites below)
12:00: Lunch
1:00: Reading
1:30 One other curriculum area (Alternate choosing from the wide range of resources below)
2:30: Break/Mindfulness/Yoga
2:30 One other curriculum area (Alternate choosing from the wide range of resources below)
English (Writing)
Jane Considine will be doing a daily sentence stacking sessions suitable for Years 2 - 6 on her youtube channel.
Pie Corbett will also be doing daily sessions of Talk for Writing on the Radio Blogging website.
The Literacy Shed has many fantastic resources to support children's writing and reading.
Pobble is a picture based writing stimulus.
James E Nicol will be doing collaborative writing sessions live on facebook at 10:30 each morning.
Hamilton Trust are providing free English lessons for children and from Week 3 will be adding powerpoints with voice over.
English (Reading and Spelling)
Phonics Play have also kindly given a username and password for parents to use at home. This can help support children's reading and spelling.
Username: March20 Password:home
Spelling Play is full of fun spelling games that the children can access from a computer or a tablet to learn different spelling rules.
The British Library has provided many books and audio books suitable for children of all ages.
Researchify has also provided some books for home learning.
Spelling Frame has access to interactive games and tests to help teach children spelling rules.
Squiggle Park has a range of reading resources for children aged 3-15+.
StoryLine have given access to their online reading platform.
Reading Eggs has online reading games and activities.
Oxford Owl is an online reading platform to support word reading and comprehension.
Mr E Primary is recommending a different book each day and providing an extract of a chapter with questions and activities.
Anderson Press book publishers have activities and links to YouTube book readings.
The author Vashti Hardy has provided book related activities on her website.
David Walliams will be reading extracts from his books daily from 11:00am
Maths
TTRockstars is used within school and children should already know their login details. The children can learn times tables whilst playing fun games and tournaments.
The Mathematics Shed and TopMarks websites also have games which cover a range of Maths topics.
Maths Hub have created a live home learning hub. This includes videos of the methods used in Mathematics for different age groups.
Sumdog is an interactive learning resources with games to support children's learning.
A curriculum aligned Maths platform can be found on the Prodigy website.
Epic have provided some free books and audio books.
Videos, study cards and worksheets are available on the Corbett Maths Primary website.
Premier League Maths and Spelling games provided by Primary Stars.
For the older children Maths4Everyone have a wide range of revision sheets.
Carol Voderman, the creater of Maths Factor is offering free subscription to daily lessons, activities and games.
Hamilton Trust are providing free Maths lessons for children and from Week 3 will be adding powerpoints with voice over.
Science
The James Dyson Foundation have produced some Science challenges that can be done at home.
Mystery Doug has provided some Science lessons that can be completed at home.
Highlights kids has a range of activites, jokes and games to support children's Science knowledge.
KEW Learning is a free online platform, full of teaching resources for all ages.
Science Sparks provides STEM challenges and Science projects.
Explorify provides bitesize prompts for discussion and investigation.
British Science Week have created an 'Our Diverse Planet' activity pack.
The Royal Society of Chemistry have also provided some primary Science demonstrations.
National Geographic for kids have uploaded Science games.
Geography
National Geogrphic for kids have many games and quizzes.
Ducksters have many games on continents and countries.
There are Free Geography games from Kids World Citizen.
PSHE/SEMH
We have also been provided a PSHE and SEMH parents resources/support pack.
History
Horrible Histories have some clips and episodes and other games and activities.
History for kids have articles, worksheets and quizzes.
Discover fascinating facts by exploring a wide selection of historical games and activities on the History for Kids website.
R.E
RE today have provided us with some resources. There is some work on Easter, among other topics.
Superbook have a youtube channel with many Bible stories.
After the success of last Sunday's screening of Mass at Leeds Cathedral, this is now a daily event at 10.30am with the Rosary and Angelus prayed at 12pm on the Cathedral's youtube channel.
Fr Marc Homsey will be streaming Mass most days of the week.
The Kindness School Foundation have produced a kindness virtue calendar.
Ten:Ten Resources are providing daily prayers for home. They are also providing Sunday Liturgy for families.
A collection of prayers for home can be found here.
P.E
Joe Wicks will be doing a daily P.E lesson for all children.
Total Dance Leeds have provided us with their youtube channel
PE Central has some PE links on their website.
Cosmis Kids has great yoga activities for children.
There are some kids yoga classes available from Yoga Download.
Also, Gaia are also offering a free yoga trial here.
DDMIX is offering daily exercise lessons.
Computing
On the Scratch website children can create stories, games and animations to support their learning in Computing.
Code is a great website for teaching children coding.
Tynker is also a great way to teach children computer programming.
BBC Bitesize has clips and learner guides for teaching computing.
Barefoot has many resources to support when teaching computing.
Art/DT
My Learning is an online catalogue of museum objects. There are images, audio, video and interactives. Plus suggested activities. Can be searched by key stage / topic or theme.
Alive and Kicking Theatre Company Resources: is aLeeds based theatre company. They have made their education resources free for you to access. There are full details here.
Access Art has a vast amount of resources. Including but not limited to Drawing, Sketchbooks, and Printing . They have some free resources available. Over the weekend, they have also created a resource page for Parents, which can be found here.
Music
Myleen Klass is offering online music classes on her youtube channel for children.
Derbyshire Music Hub will be adding weekly music activities.
Leeds Diocese have a schools singing programme on Youtube
French
Top Marks provides french lessons, games and tests.
BBC Bitesize has many clips and games to support learning the French language.
Twinkl also have a range of resources and games.
Cricket Web have links to many French interactive teaching resources.
Various Subjects
To support teachers and parents, Twinkl have made their content on their website free for one month. Go to Twinkl and enter the code UKTWINKLHELPS For a collection of interactive Go! resources.
Classroom secrets have made available some fun and interactive home learning resources.
Some multilingual resources have been produced which can be found here.
EncounterEdu have provided parents with some school closure resources.
BBC Bitesize is a great resource with videos and games for children from 3 years old.
There are many virtual museum and art gallery tours, some of which can be found here.
Switeroo Zoo have a range of animal games aimed at KS1 children.
Fun Brain have a range of Maths and Reading games and books.
PBS have provided daily activities, tips and help for learning from home.
ABCya! have many learning games and apps for kids.
People.com have published links to Landmarks and world famous sights that can be viewed from home.
Yorkshire Water have produced some great learning from home resources.
Here is a primary aged resource pack looking at the story of Captain Tom Moore and some resources to looks at how one person can make such a big difference.