Information about our class
In year 5 we make learning fun using as many different ways as possible to include all children and find the most effective way for them to learn. This ensures that all children achieve their full potential.
Our teacher is Miss Grayston and our teaching assistants are Mrs Scruton and Mrs Middleton.
A typical day in Year 5 consists of English and Maths in the morning and other subjects from the curriculum in the afternoon, including reading comprehension, RE, PE, Science and Topic work.
We enjoy taking part in a Worship every day, including a whole school worship on a Monday. Through listening to messages from the Gospels, we learn and grow in our Catholic faith. Each week two children plan, prepare and lead our class worship.
'The Way, the Truth, the Life' provides the focus for our RE learning, which is enhanced by creative whole school themed weeks such as 'Where is God?'
Homework is given out on Friday and returned on Friday.
Spellings are given out on Thursday and tested the following Monday.
Reading books are changed every Friday.
Newsletters
Home Learning
Hello Year 5. I hope you and your families are all safe and well.
Over the coming weeks as school remains closed, please find below your home learning activities and information about how to complete them.
Letters
Letters explaining aspects of home learning:
SeeSaw letter- Please ensure you have downloaded the Class App to allow you to add work to our class journal
Year 5 objectives
This newsletter outlines the objectives for each subject area, which Year 5 cover in the Summer Term.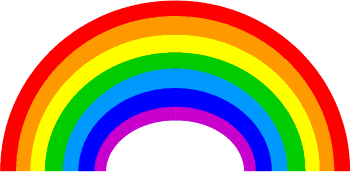 Weekly Planning
Each week I will provide you with a new weekly task sheet to guide you through our Year 5 objectives for the Summer Term. Please work through the activities outlined on each task sheet and upload at least three examples of your work onto Seesaw each week.
Thank you to all of the children who have already sent me some fabulous examples of their work and activities completed so far. It has been great to see the wide range of activities you have taken part in with your families over the last few weeks. I'm really looking forward to seeing lots more examples of your hard work over the coming weeks.
Weekly Maths tasks
Every week your main maths activities will be based on the Focus scheme you are familiar with using in school. The first slide for each objective is a pretest to determine your level of confidence and then the next three slides work through the objective with progressively more challenging tasks. Please refer to the activities on the slides below:
Maths Powerpoint slides Summer 1
Maths slides in PDF format Summer 1
Maths Powerpoint slides Summer 2
Maths slides in PDF format Summer 2
Weekly tasks
Week commencing 1st June 2020
Welcome back Year 5! A new half term has begun! I hope you all had a lovely week and enjoyed some sunshine and a good rest. Please feel free to tell me anything interesting that happened in the holidays and once again I'm really looking forward to seeing what you all produce this week.
Resources (01.06.20)
Air Hotel 3000 advertisement task
Science end of unit challenge cards
Week commencing 8th June 2020
Another fabulous week- well done! Once again you produced a wide variety of creative and detailed work, thank you.
Resources (08.05.20)
The Garden of Life writing task
The transforming power of the Holy Spirit poem
The process of reproduction in plants
The process of mummification (Powerpoint)
Week commencing 15th June 2020
Another extremely productive week- well done! Once again you produced a wide variety of creative and detailed work, thank you for your hard work. Keep it up!!!
Resources (15.06.20)
Life cycles of mammals slide show
Design your own Egyptian death mask
Week commencing 22nd June 2020
Another extremely busy week. Congratulations again on being the winning class in our school in the diocese TT Rockstars competition.
Resources (22.06.20)
My life in lock down poem planning ideas
Verbs with the prefix de- and re- Powerpoint slides
Plan your National School Sports Week
Record your National School Sports Week
Week commencing 29th June 2020
Another very successful week- well done. Congratulations on winning the TT Rockstars 'battle' against year 6 and for all of your successful lock down poetry competition entries.
Resources (29.06.20)
Egyptian gods reading comprehension
Science slideshow- metamorphosis
As-tu un animal? (Have you got a pet?)
Week commencing 6th July 2020
Thank you for your hard work again this week. Keep up the hard work- we are nearly at the end of
term !!
PSHE activity sheet- designing
Resources (06.07.20)
Reading comprehension- metamorphosis
Reading comprehension- life cycle of a penguin
St Paul is the greatest of the Apostles activity
Researching life in modern Egypt
Images of modern and ancient Egypt
Week commencing 13th July 2020
Thank you for your hard work again this week. This is the final week of the school year. Keep up the hard work- just one week to go!!
Resources (13.07.20)
The end of technology writing task
Reading comprehension- UFO sightings
Science end of unit quiz sheet
Ancient Roman Experience Day
We were visited by the Roman Legionary Atticus, who taught us about his home life, food and drink and fashion of his era. We studied a range of objects and artefacts to further explore life as Roman soldiers and civilians. We then built our own Roman Siege weapons (Onegars). Finally, we ended the day taking part in a battle drill, where we demonstrated our excellent skills of co-ordination and team work!
Art Week
Together we learnt about the importance of weaving in the history of Morley's development and also how the Romans used weaving to create their clothing. We applied the skills we learnt about the warp and weft to create our own pencil pots. We even tried weaving using a wooden loom. Our parents enjoyed visiting the art gallery to see our work on display.
No Pens Wednesday
During our RE work we worked in teams to gather ideas and debate about the best ways to look after the Earth as God's stewards. Each group elected a spokesperson, who presented a summary of the ideas of their group to the judging panel. We demonstrated excellent team work and communication skills.
Looking for Callum
We were visited by The Leeds Theatre in Education Company, who performed, 'Looking for Callum', which addresses some serious issues which affect children and young people. The play and the workshops allowed us to engage with a range of issues on a level according to our own experiences and knowledge, and to explore those issues confidentially together. The children were all engaged throughout and took part in a mature and sensible manner.
Under 11 Boys Football Tournament
The boys enjoyed playing together and were proud to represent our school.
Knife Crime Safety
We were visited by the local police, who gave us lots of useful advice about the laws regarding knife crime and how to keep ourselves safe in a range of situations.
Speed Awareness Training
We were visited by members of Leeds City Council who accompanied us into Morley and the local area to show us how to measure the speed at which vehicles are travelling and the different ways in which drivers become distracted. We also took part in an assembly to learn about ways to keep safe as pedestrians and the health benefits of walking and cycling to school.
Woodkirk PE coach
This half term we have worked on our 'Outdoor and Adventurous' PE skills. This has mainly involved lots of team work and communication activities, to show us the most constructive ways of becoming an effective team member. We have also learnt how to read maps and use compass points to follow directions.
Remembrance Service
We led the whole school in an act of remembrance. Through a range of songs, letters and poems we emphasised the importance of taking time in our busy lives to remember the events of the two World Wars and the current wars.
The Big Sing
We attended 'The Big Sing-Liturgy Thing' at Mount Saint Mary's High School, along with many other Catholic primary schools across Leeds. Throughout the day we enjoyed learning a range of songs with dances and actions, to contribute to an end of day liturgy with the theme 'Take up your cross'.