Phonics
Implementation
Phonics
The teaching of phonics at St Francis Primary School begins in our Nursery and continues throughout school. Phonics is taught in accordance with the National Curriculum, using the progression from the Letters and Sounds (2007) documentation as our guide, which includes six phases of learning . A key element in our phonics teaching is that practice across school is consistent. Differentiated, daily teaching in small groups allows for all children to participate fully. A lively pace keeps all the children fully engaged. Phonics is taught alongside a wide range of other methods to help our children develop vital reading skills and to provide them with a love of reading, which will hopefully stay with them for life. As children progress through school and their phonetic awareness develops, reading books from the Oxford Reading Tree and Collins reading schemes are introduced to consolidate these skills.
As a school, we teach the phonics phases in the following way:
Nursery

–

Phases 1 - 2
Reception – Phases 1 - 4
Year 1 – Phases 3 - 5
Year 2

–

Phases 5 - 6
Year 3 – Phases 5 - 6 (where necessary)
However, we are acutely aware that within each year group there may be children who are not working at the above outlined phases. This may be because they are working above or below their age-related expectations and we cater to every child's individual needs.
Information for parents, to further explain elements of phonics:
Phonics Glossary - a guide for parents
Letters and Sounds Parent and Carer Information
Letters and Sounds Parent and Carer guide
How to pronounce 'pure' sounds video link
How to blend sounds to read words video link
How to support Phonics learning at home video link
Phonics Help: Top Ten Tips video link
Nursery
In Nursery, Phase One phonics is embedded throughout the school day. This is done through high quality provision, modelled speaking and listening, enjoying and sharing books, rhymes, song and poems and the language rich environment we provide.
In addition, there are daily adult let activities which focus on the seven aspects and three stands of Phase One teaching:
Aspect 1: General sound discrimination – environmental sounds
Aspect 2: General sound discrimination – instrumental sounds
Aspect 3: General sound discrimination – body percussion
Aspect 4: Rhythm and rhyme
Aspect 5: Alliteration
Aspect 6: Voice sounds
Aspect 7: Oral blending and segmenting
Each aspect is divided into three strands:
Strand 1: Tuning into sounds (auditory discrimination)
Strand 2: Listening and remembering sounds (auditory memory and sequencing)
Strand 3: Talking about sounds (developing vocabulary and language comprehension)
Activities within the seven aspects are designed to help children:
listen attentively;

enlarge their vocabulary;

speak confidently to adults and other children;

discriminate phonemes;

reproduce audibly the phonemes they hear, in order, all through the word;

use sound-talk to segment words into phonemes
As and when the children are ready to do so, they begin to learn Phase Two grapheme phoneme correspondences, alongside their Phase One learning.
Phase 1 environmental sounds guide for parents
Phase 1 instrumental sounds guide for parents

Phase 1 body percussion guide for parents
Phase 1 rhythm and rhyme guide for parents
Phase 1 alliteration guide for parents
Phase 1 voice sounds guide for parents
Phase 1 oral blending and segmenting guide for parents
Foundation stage phonics information meeting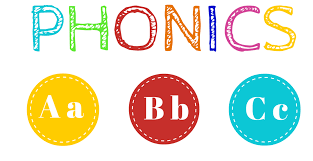 Reception and Key Stage 1
In Reception and Key Stage 1, we have daily phonics lessons which are taught to the children in short, fast-paced sessions and the children are split into groups according to their ability. This allows us to cater for the needs of each individual child and their current phase of learning. The groups are fluid and informed by regular assessment. We also rotate the staff members who teach each group during the academic year. The graphemes in Phases Two to Five are introduced using flash cards with engaging pictures and accompanying rhymes and actions. We find that these are highly effective with helping the children remember each new grapheme phoneme correspondence. These are displayed in the classrooms and referred to throughout our teaching.
By the end of Year 2, the majority of children will have completed all of the six phases. For those children who are not secure with Phases One to Six, they will continue to receive targeted phonics teaching into Key Stage 2.
High Frequency and Tricky words
We aim for all children to be able to instantly sight read the first 100 high frequency words by the end of Year 1 but due to individual needs some children will continue to learn them into Year 2 and beyond. Once children have learnt the first 100 words by sight, they then begin to learn the next 200 Common Words. These are not routinely sent home on flash cards but will occasionally be so as to ensure we meet the needs of individual children.
Within the list of 100 High Frequency words are the Tricky Words taught in each phase. What makes these words 'tricky' is that they cannot be sounded out and blended correctly using the child's phonics knowledge at that phase of learning. They therefore have to be learnt as a whole word through regular exposure and practise.

First 100 High Frequency Words
Common Exception Words (Yr1,2,3,4)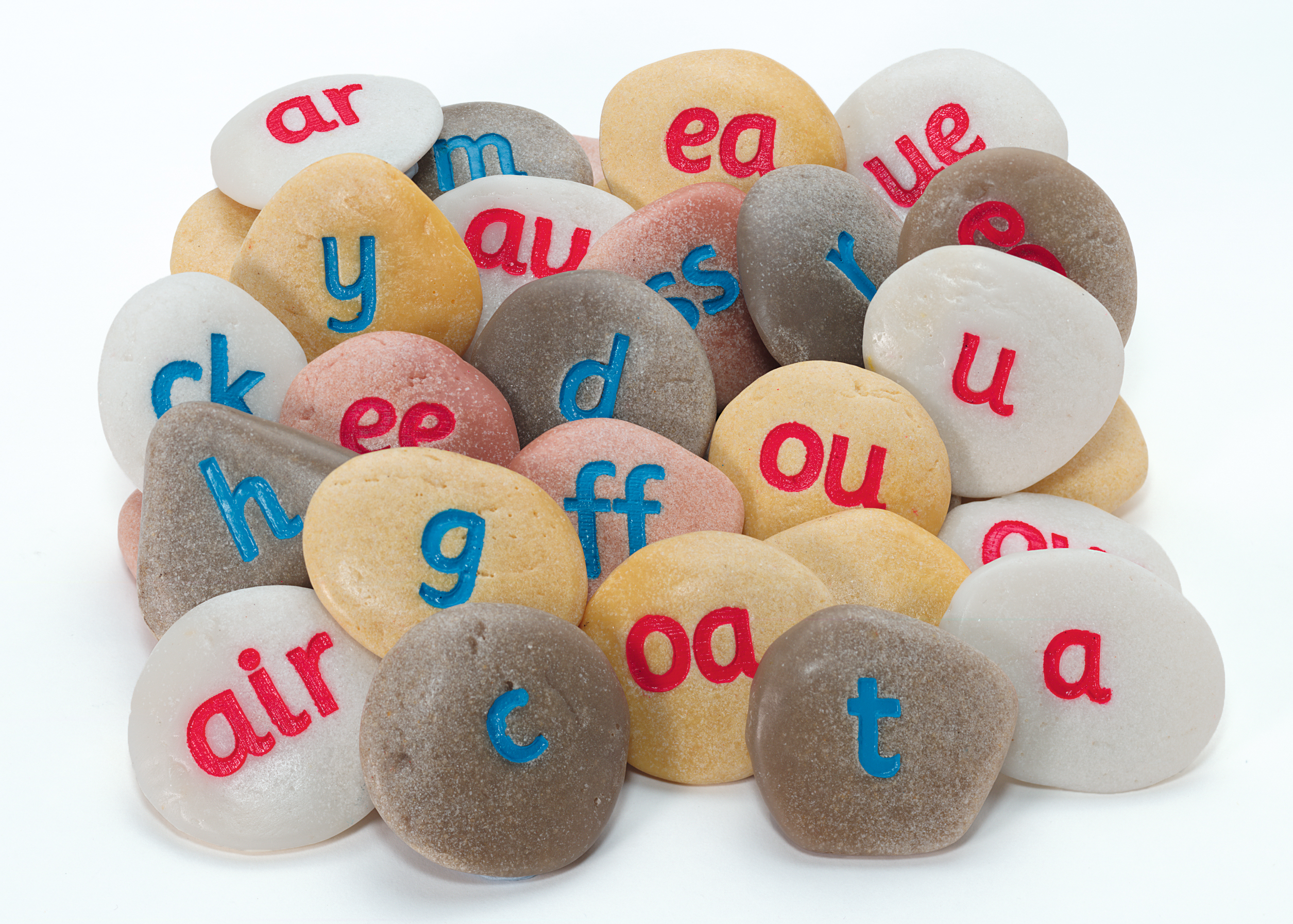 Year 1 Phonics Screening Check
The Phonics Screening Check is a statutory reading check that all year 1 children take during a particular week in June. The check is designed to assess if each child has reached the age appropriate standard of decoding by the end of year 1.
The check is administered on a 1:1 basis with their class teacher. The children read 40 words, 20 of which are real words and 20 are pseudo or nonsense words. The children can read the words as whole words or by breaking them down into their component sounds, using their knowledge of the alphabetic code, followed by blending the sounds together. The children will have had lots of exposure to similar activities and resources through their phonics lessons. We ensure it does not feel like a 'test' and the children simply think they are doing some reading with their teacher.

Since the check was first introduced in 2012, the expected standard has been a minimum of 32/40 words read correctly. As a parent, you will be informed of your child's score shortly after the completion of the check. If a child does not reach the expected standard in year 1, they will receive additional support and intervention in year 2 and will re-sit the check in the June of that year.
Year 1 Phonics Screening Parents and Carers Guide
Year 1 Phonics Screening Parents and Carers Presentation
Year 1 Phonics Screening Example
As always, please feel free to contact your child's teacher if you have any concerns about the Year 1 phonics check or phonics in general. We are always happy to help.