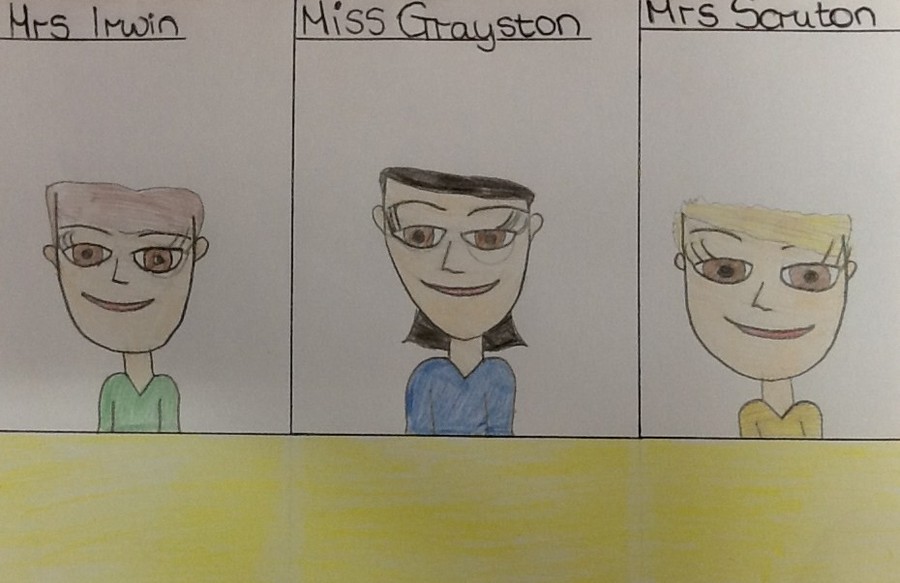 Information about our class
In year 5 we try to make learning fun using as many different ways as possible to include all children and find the most effective way for them to learn. This ensures that all children achieve their full potential.
Our teacher is Miss Grayston and our teaching assistants are Mrs Scruton and Mrs Irwin.
A typical day in Year 5 consists of English and Maths in the morning and other subjects from the curriculum in the afternoon, including reading comprehension, Science and Topic work.
We enjoy taking part in a Worship every day, including a whole school worship on a Monday. Through listening to messages from the Gospels, we learn and grow in our Catholic faith.
'The Way, the Truth, the Life' provides the focus for our RE learning, which is enhanced by creative whole school themed weeks such as 'Where is God?'
Every Monday afternoon we walk to Morley Leisure Centre for our weekly swimming lessons.
Homework is given out on Tuesday and returned on Monday.
Spellings are given out on Tuesday and tested the following Monday.
We are also encouraged to read and practise our time tables facts and calculation skills daily, and to change our reading book weekly.
Class Worship
We enjoy coming together for our class worship, where we read passages from the gospels and pray to God. We take turns to plan, prepare and lead our class worships.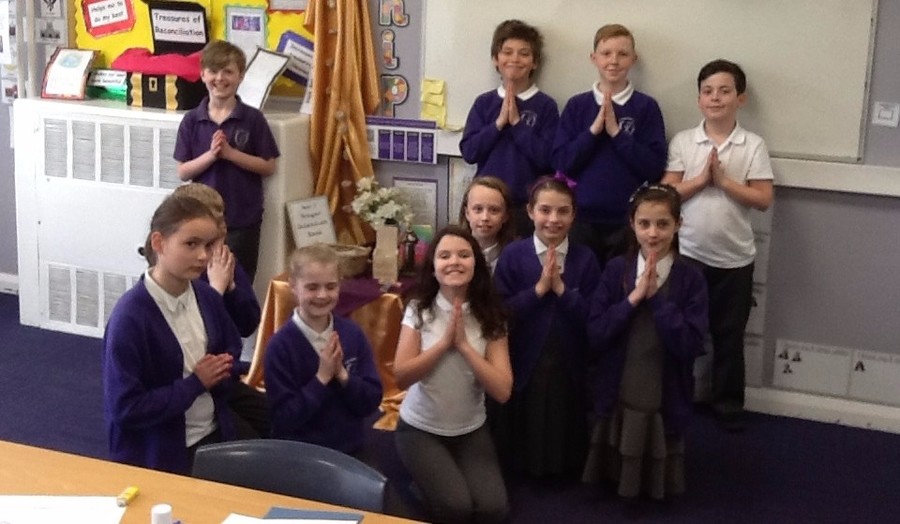 Art Week
Using the images and artwork of Keith Haring we were inspired to create our own emotions art, using images of moving figures. We then printed our images onto bags.
Road Safety
We enjoyed learning how to ride our scooters safely, as we travelled together around the streets of Morley.
Morley Arts Festival
We were excited to the published children's author Emma Barnes as she discussed her work and the creative writing process at Morley Town Hall.
The Boy Under the Bed
We were lucky to receive some drama workshops called 'The Boy Under the Bed', which was delivered by the Educational Theatre Programme. The play and workshop was designed to address some serious issues which affect children and young people. All the children participated in a sensible and mature manner and received positive feedback from the actors.
St Francis Day
We were visited by some unusual animals as part of our St Francis Day celebrations. These included spiders, snakes and even a scorpion.
Remembrance Assembly
We led the whole school in an act of remembrance on the 11th November. We wrote and performed our own poetry and dedicated prayers to those who have lost their lives due to wars, both past and present.
Leeds City Museum
We enjoyed our Romans workshop where we tried on replica Roman armour and studied a range of artefacts. We also made our own Roman helmets and studied the Romanisation of Britain.
Spring term
Savoury Food Fortnight
As part of Savoury Food Fortnight, Year 5 decided to make pizzas for the staff to enjoy, they were very well received!
Dogs Trust
We were visited by the Dogs Trust with special guest Winnie the Pug, and taught all about how to look after dogs and keep ourselves safe around them.
Chatterbooks
The Chatterbooks have been busy making 'Dream Jars' as inspired by Roald Dahl's 'The BFG'.